Presenting to you, Asia's largest international innovation exchange platform, Maker Faire Shenzhen 2019, which will be held on 9-10 November 2019 at Design Commune, Vanke Cloud City. The Call for Makers will close on September 12th, only 10 DAYS more to go. Do sign up here for an exhibition booth right now!
JUST A SMALL REMINDER!

Maker Faire Shenzhen 2019
Registrations for an exhibition booth will be closed on September 12, 2019.
For our friends from the Maker Community who have yet to sign up,
What are you waiting for?
Grab this chance while you still can to apply for Maker Faire Shenzhen 2019
And showcase your cool and awesome projects to the global innovation community.
If you/your team/company would like to leverage on this international platform to create more connections, or if you need further details on the event,
Please scan the QR code or click here for more information and to apply for a booth:
Maker Faire Shenzhen 2019
Registration deadline: 2019/09/12
As an integral part of Maker Faire Shenzhen
The maker community and marketplace has always been a showcase of the latest global trends and new technologies, with high-tech applications, groundbreaking, innovative product launches, and front-line positions for community communication.
Today, let us give you a spoiler and feature 3 exciting projects that you can look forward to in Maker Faire Shenzhen 2019. ;)
Project 1: Punching Bag Robot for Boxing Enthusiasts
By Dudu Captain Qiu Shixin
Project Type: Innovative applications designed to meet industry needs
The serving robot captures the human body through the camera and then randomly serves the ball. The trainer took boxing gloves and counterattacked, and the fists and arms blocked the ball. The head and body were scored by the ball. The ball machine robot will also constantly adjust orientation, power, and speed. Professional athletes can be trained with a training robot, and amateurs can use it for fitness.
Project 2: Artificial Lightning Machine
By 梦科创意
Project Type: DIY Project for Popular Science
Wait what? You can make lightning bolts with your bare hands?!
The science and technology behind artificial lightning is amazing.
The artificial lightning manufacturing machine, also known as Tesla coil, is a distributed parameter high-frequency resonant transformer circuit that can obtain high-frequency voltages up to millions of volts.
A traditional Tesla coil uses a transformer to boost the normal voltage, then charge the primary LC loop resonant capacitor up to its discharge threshold. The spark gap conducts the electrical discharge, and the primary LC loop undergoes series resonance to provide enough power for the secondary coil. The high input power, followed by the frequency of the secondary LC loop, causes the induction of the secondary coil to resonate in series with the distributed capacitance. At this moment, the discharge terminal voltage is the highest, and hence lightning is seen. Basically, it is an artificial lightning maker. Fans of Tesla coils around the world have made a variety of equipment and created dazzling artificial lightning installations, which are a sight to behold.

Project 3: SpotMicro Dog
By liyang
Project Type: Innovative Hardware for the Maker Education Industry
The hardware structure of this robotic dog uses the STL file of a free open source SpotMicro project. It's printed out using 3D printing technology. The main control is changed to the Raspberry Pi, and the STL file is used to create a virtual environment in Matlab to train the self-movement of the robot dog. After the training is completed, it can be placed in the hardware to implement self-service mobility in the robotic dog.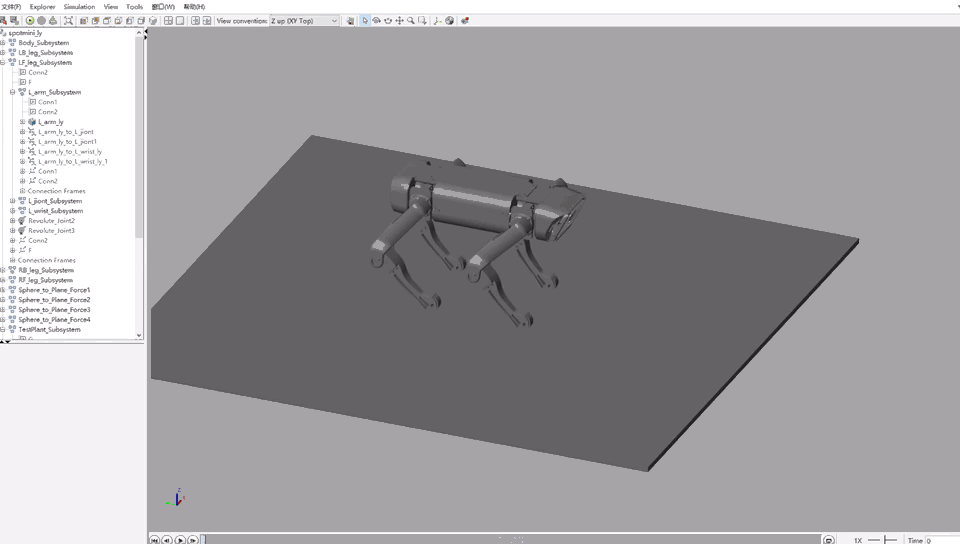 Of course, in addition to the three above mentioned items,
We have received many booth applications, with a diverse range of projects that can be used in various industries, and we will continue to follow the progress of the project selection process and keep you guys updated!
After reading about these wonderful projects, aren't you getting a little excited and tempted to join the stage of Maker Faire Shenzhen 2019 as well? Want to get to talk to the big shots in the maker community?
If you miss this chance, you'll have to wait for a whole year for the next Maker Faire! Hurry up and scan the QR code or click here to sign up now!